At the beginning of a logistics process, the focus is usually on material takeover.
Delivery by silo vehicles, walking floor semitrailers, dump trucks, wheel loaders is common, but also delivery in big bags and sacks is a popular solution for smaller quantities of bulk material. GEROLDINGER provides standard and custom solutions across the full spectrum
Applications:
– All bulk goods delivered in BigBags.
Advantages:
– Small buffer (no stops during chance of BigBag)
– Closed system (very little dust generated)
– No discharge problems from the buffer (in contrast to direct discharge from BigBag)
Technical Details:
– Volume 2 or 3 m³
– Conveying capacity: up to max. 40 m³/h
Materials:
– Aluminium AlMg3
– Stainless steel 1.4301
– Stainless steel 1.4571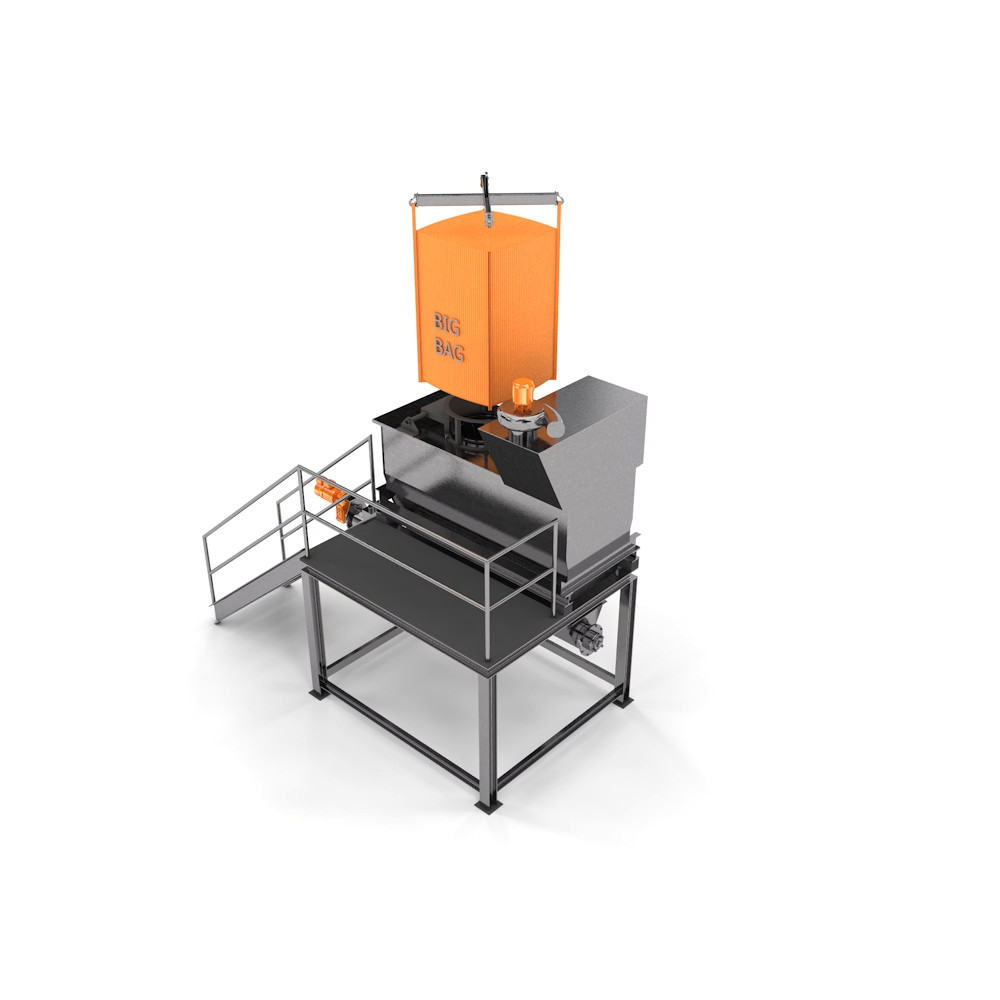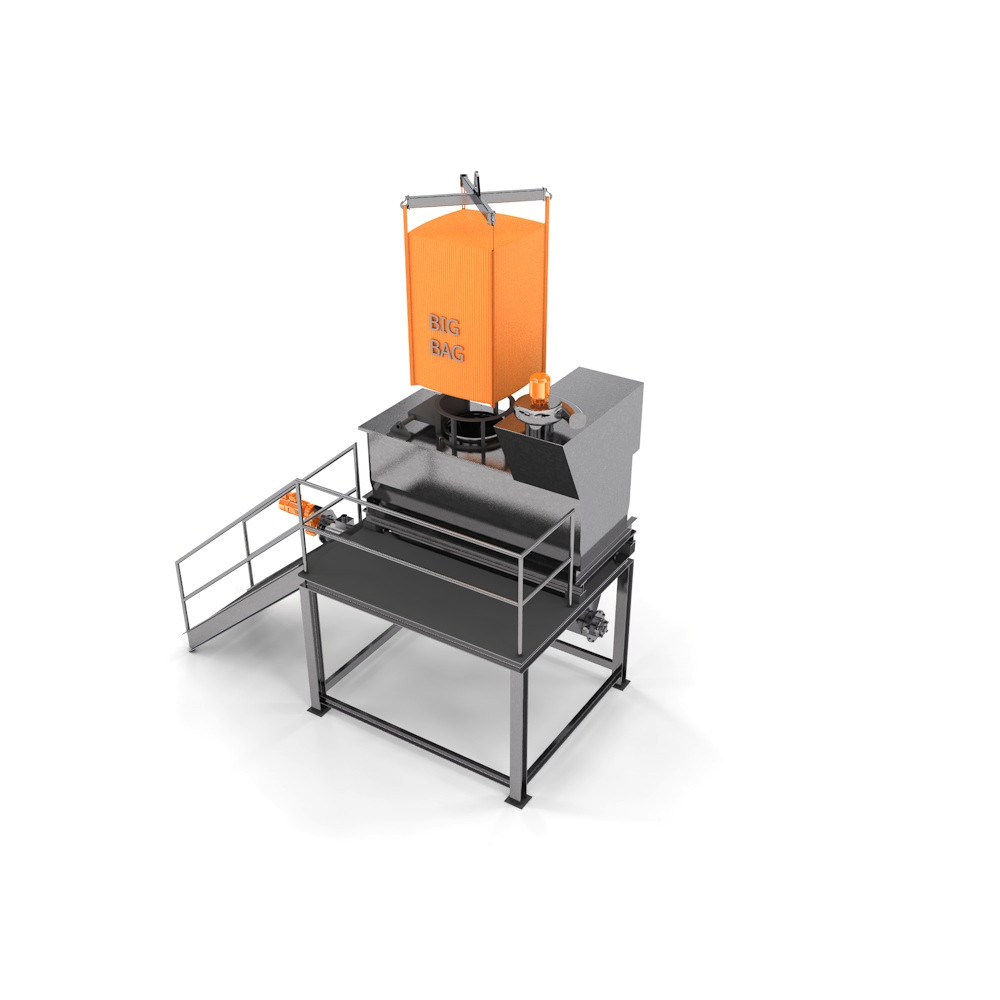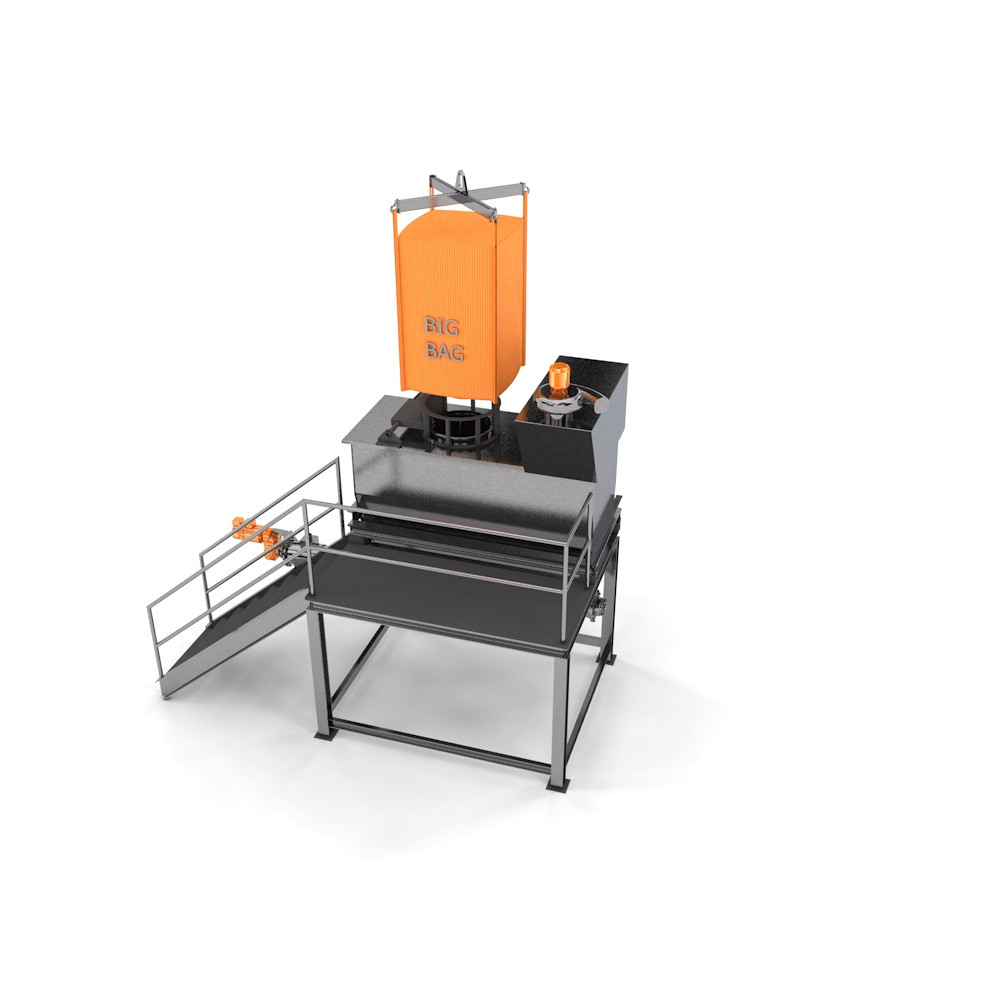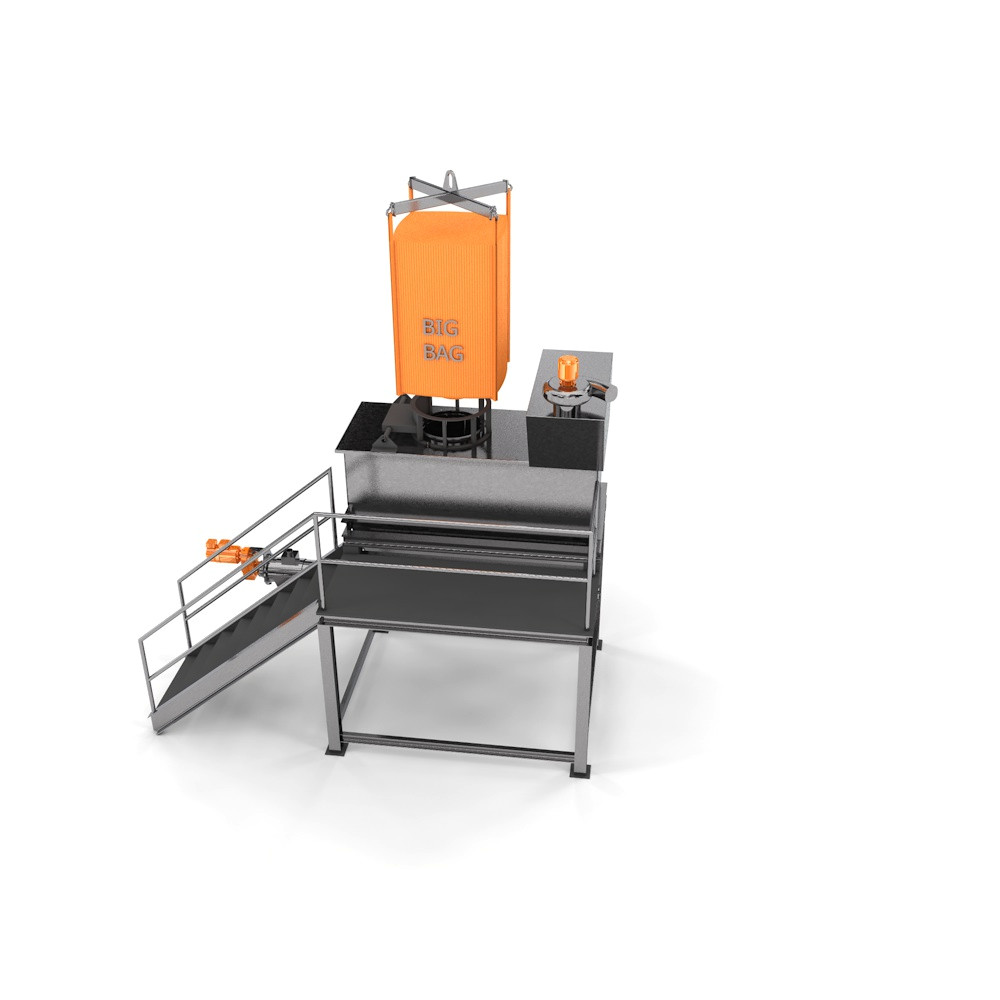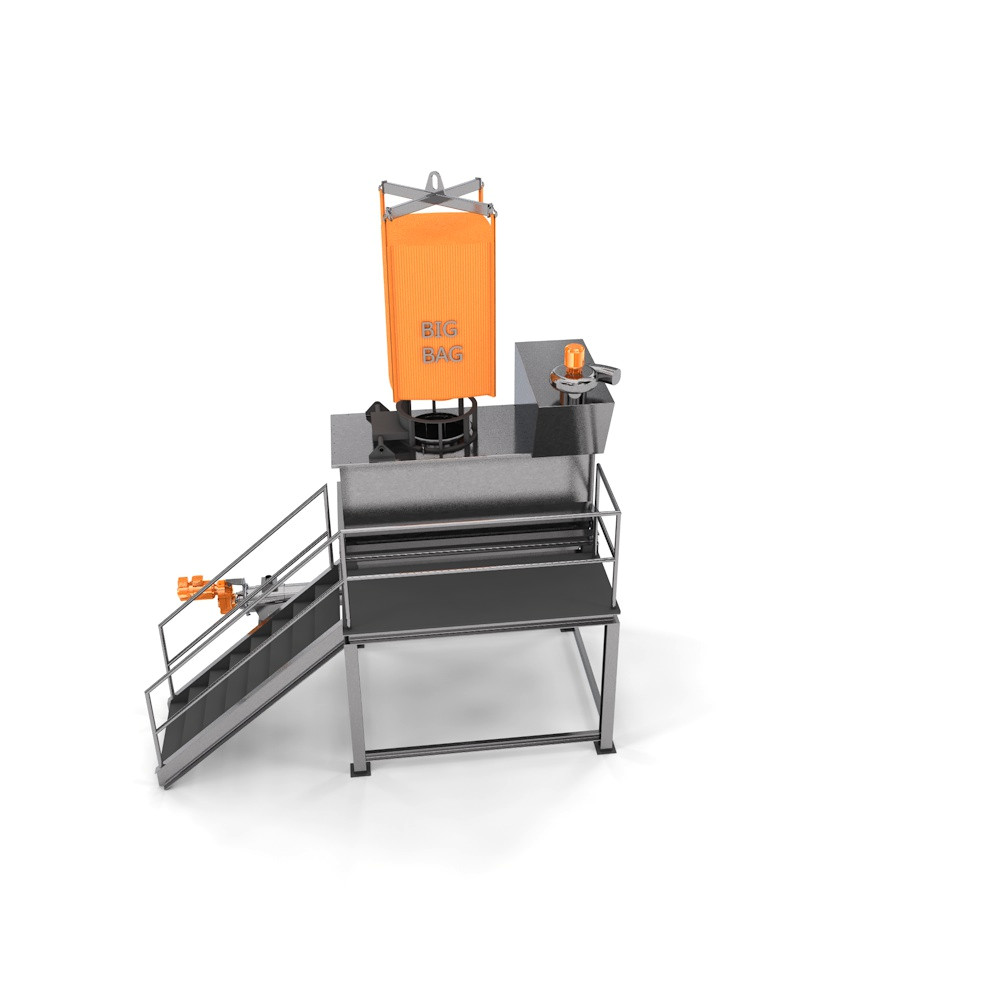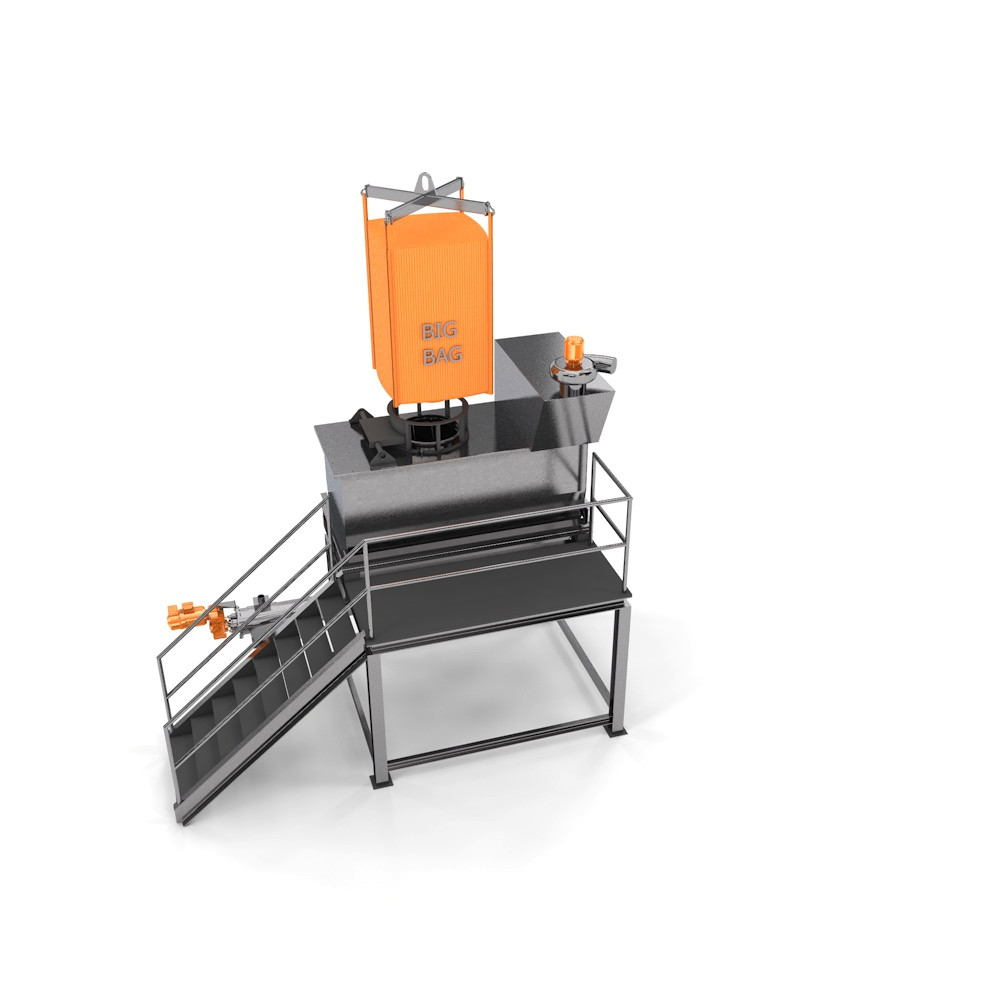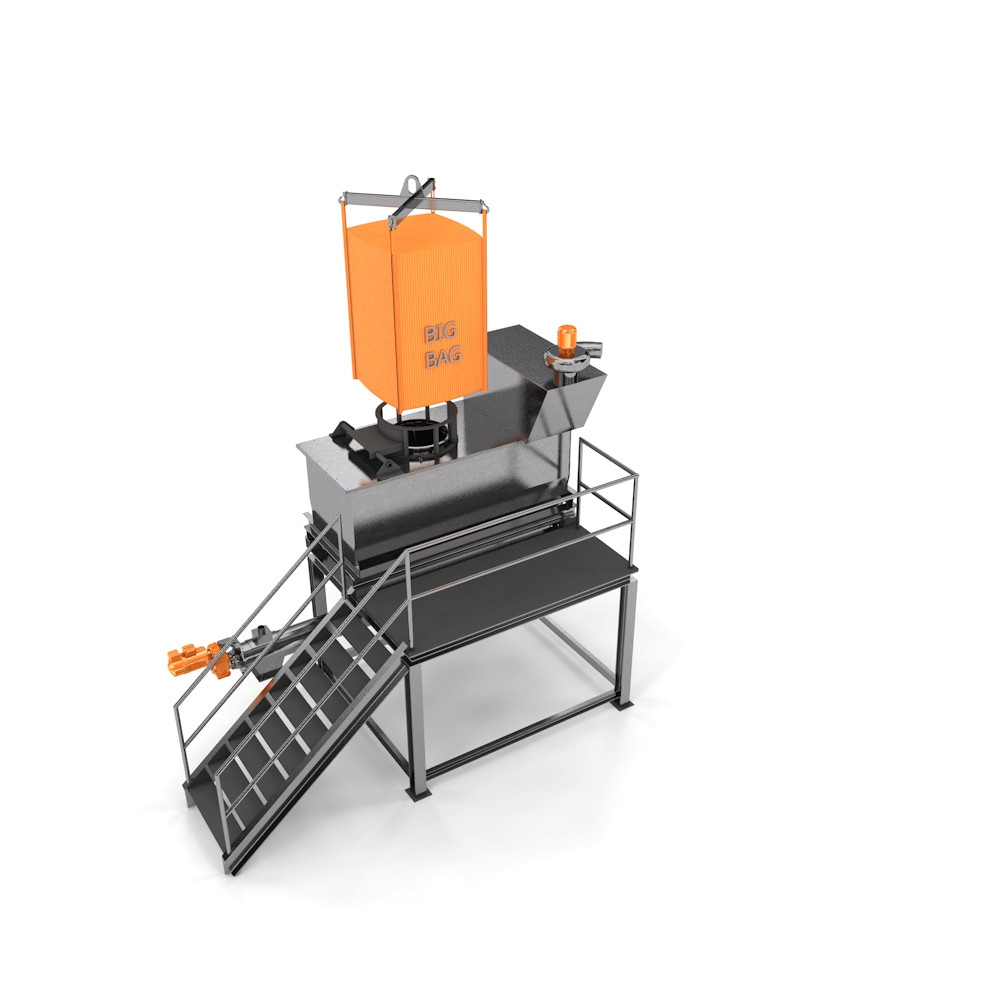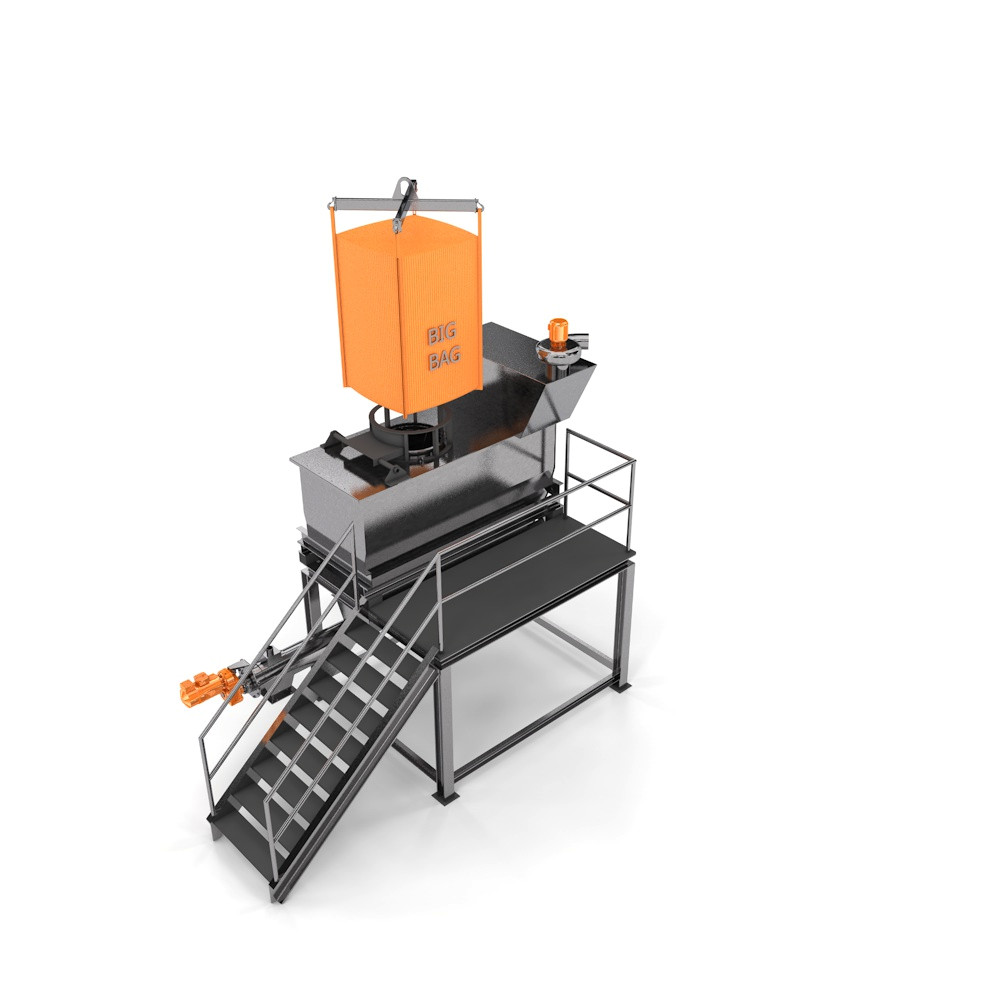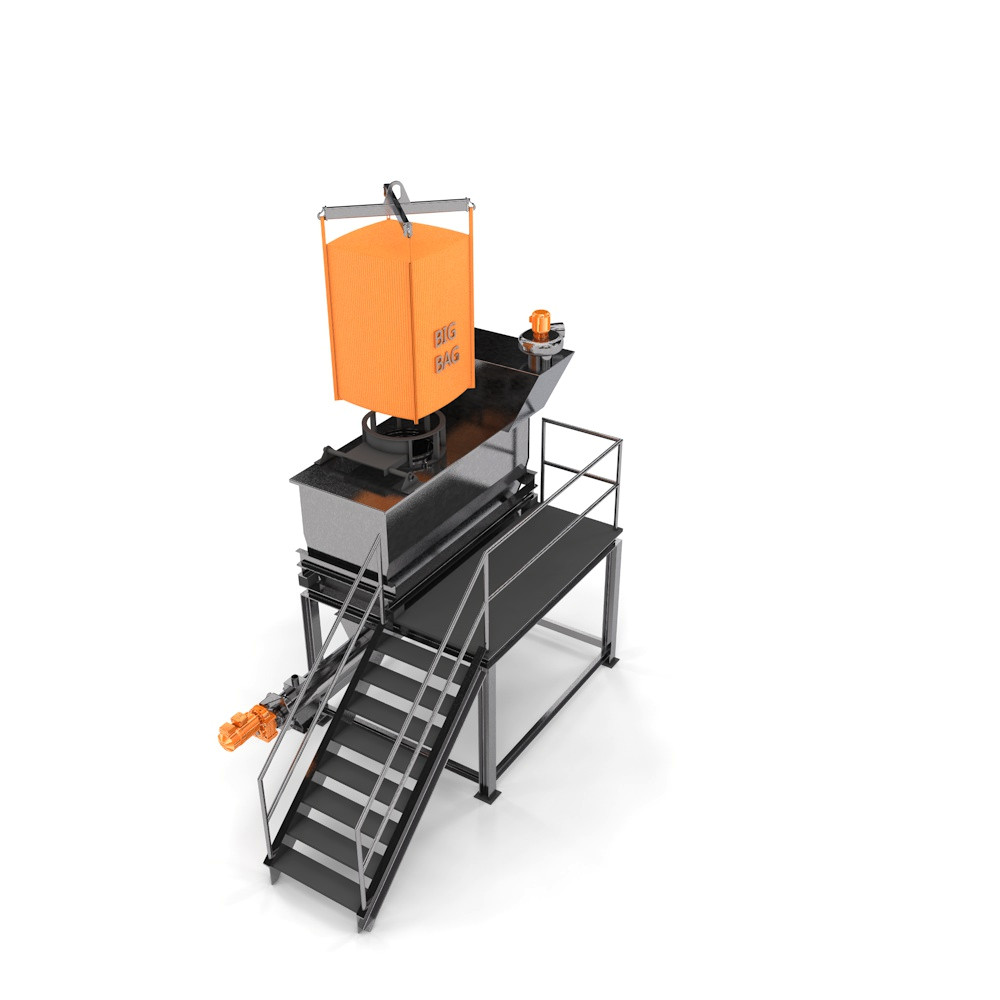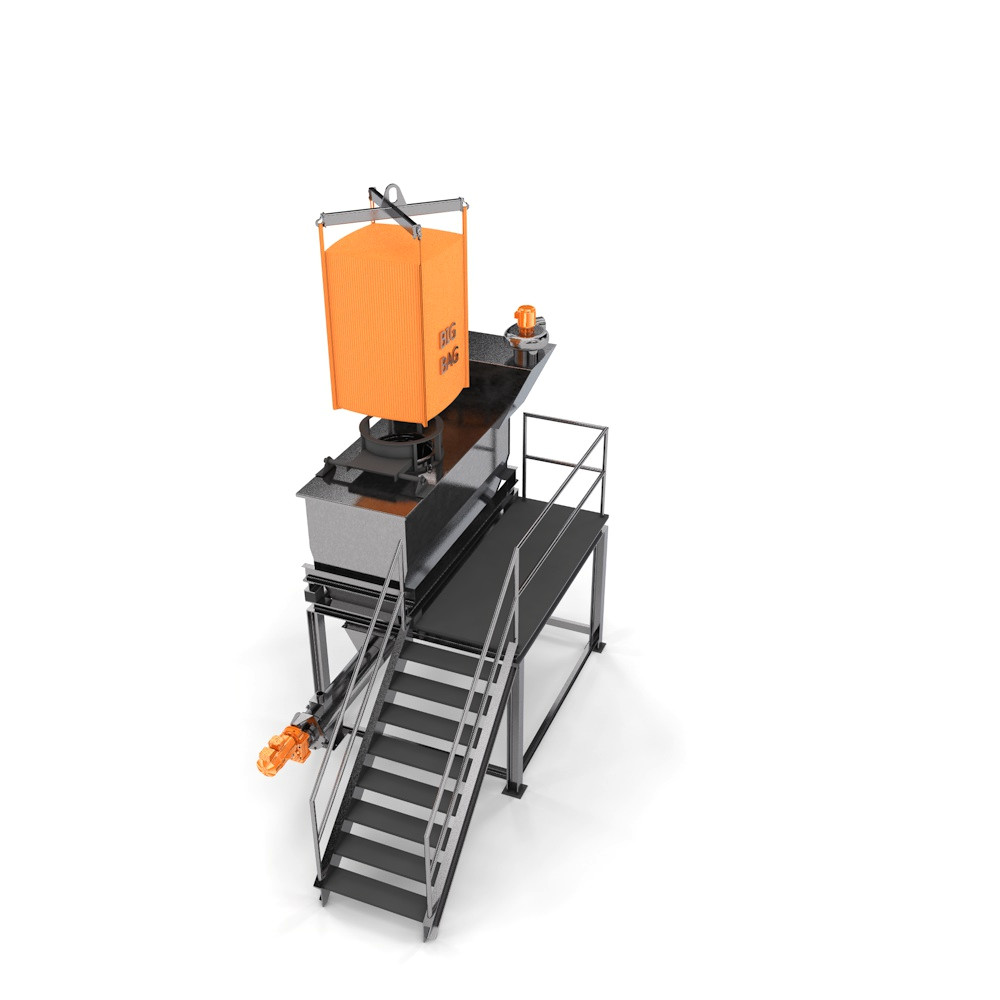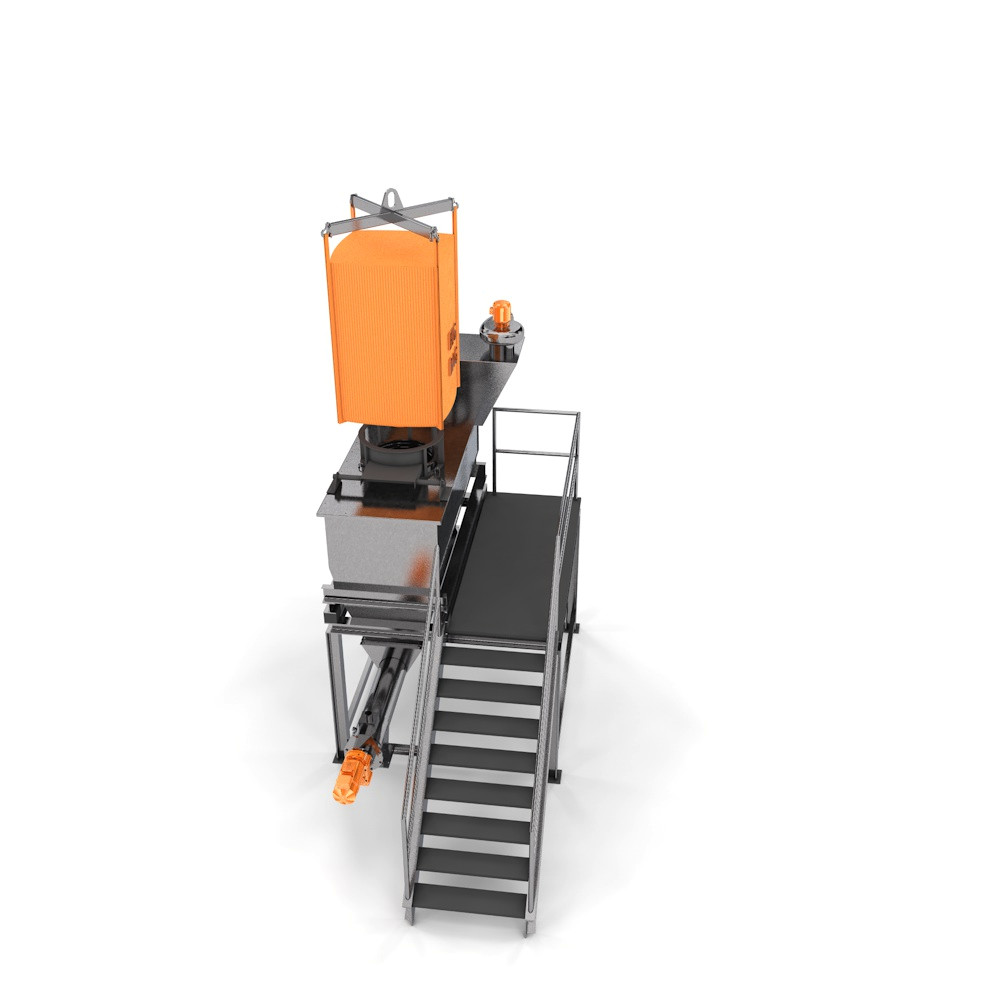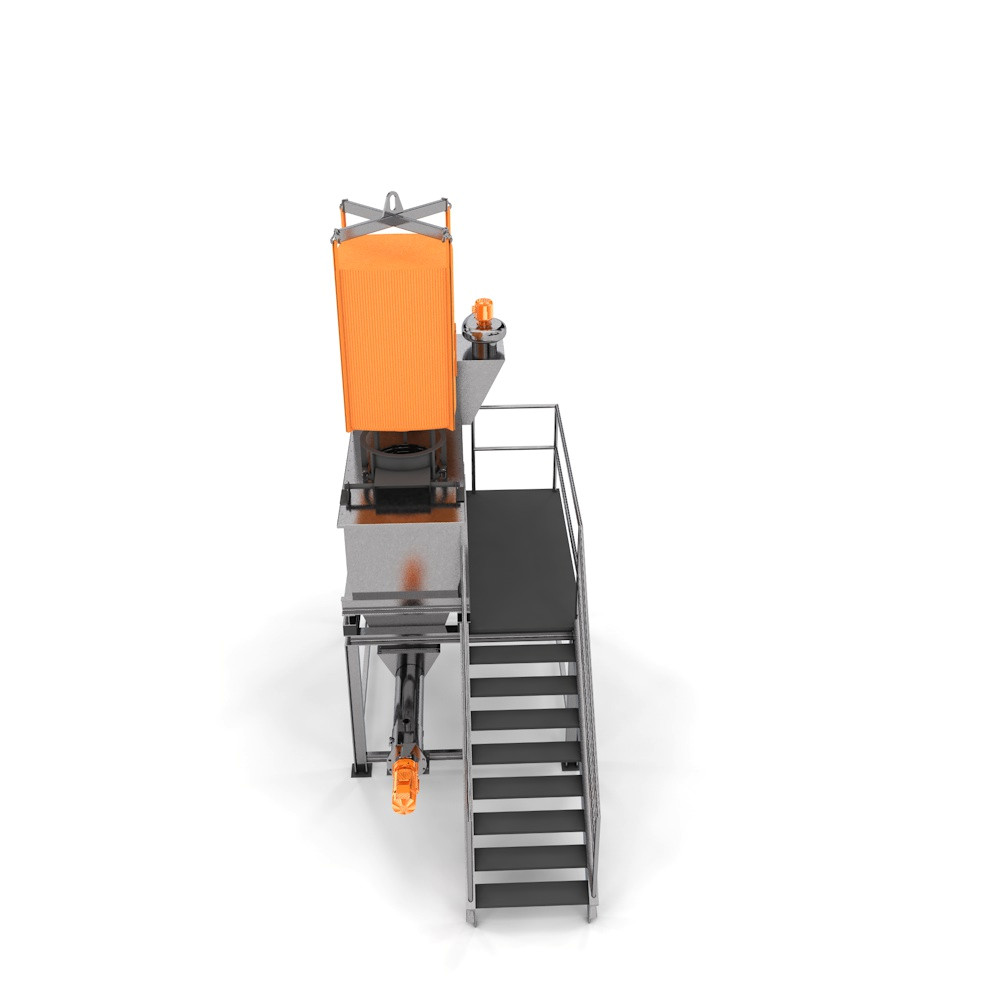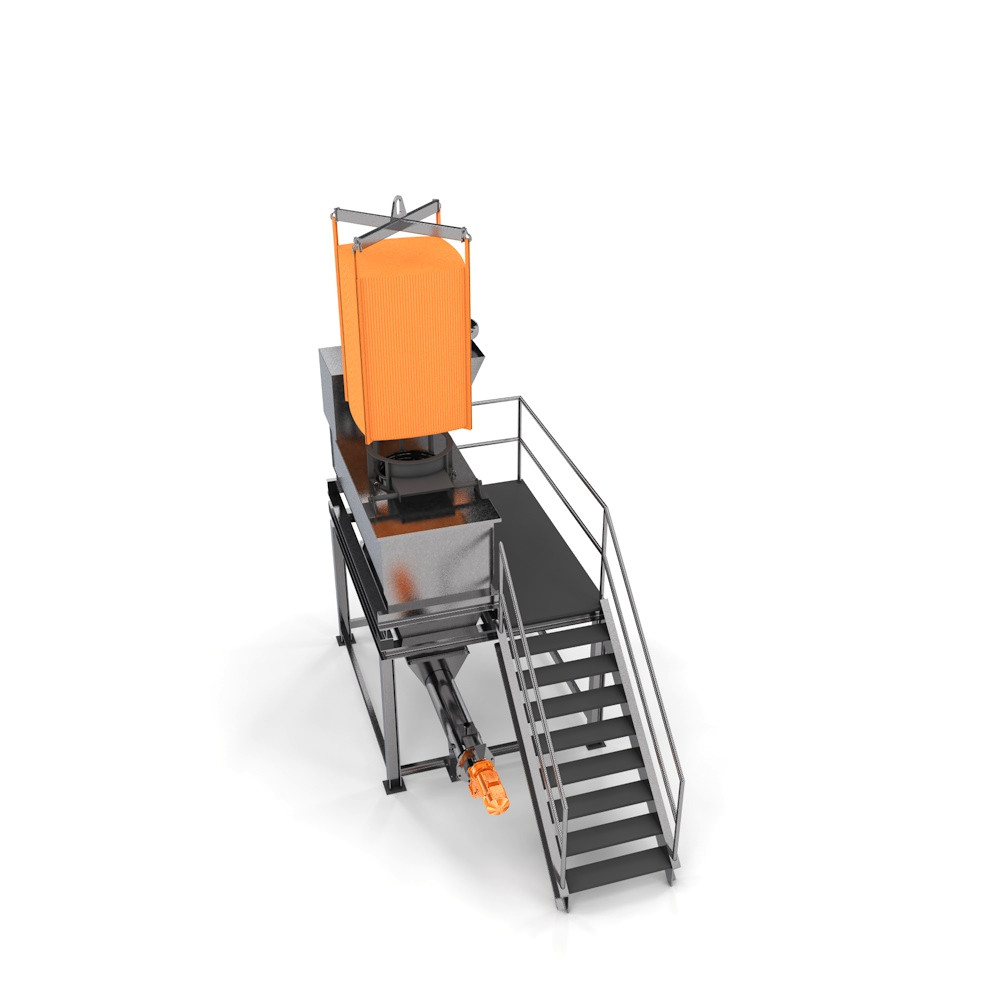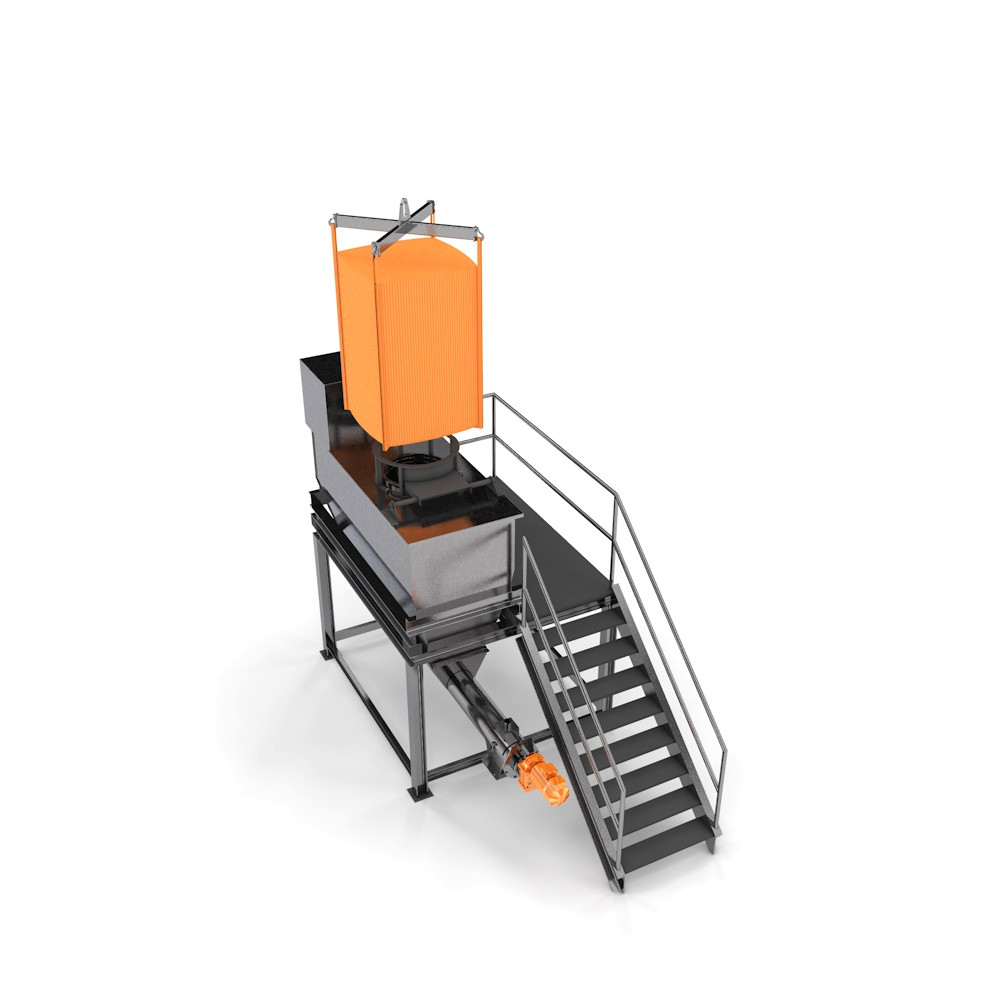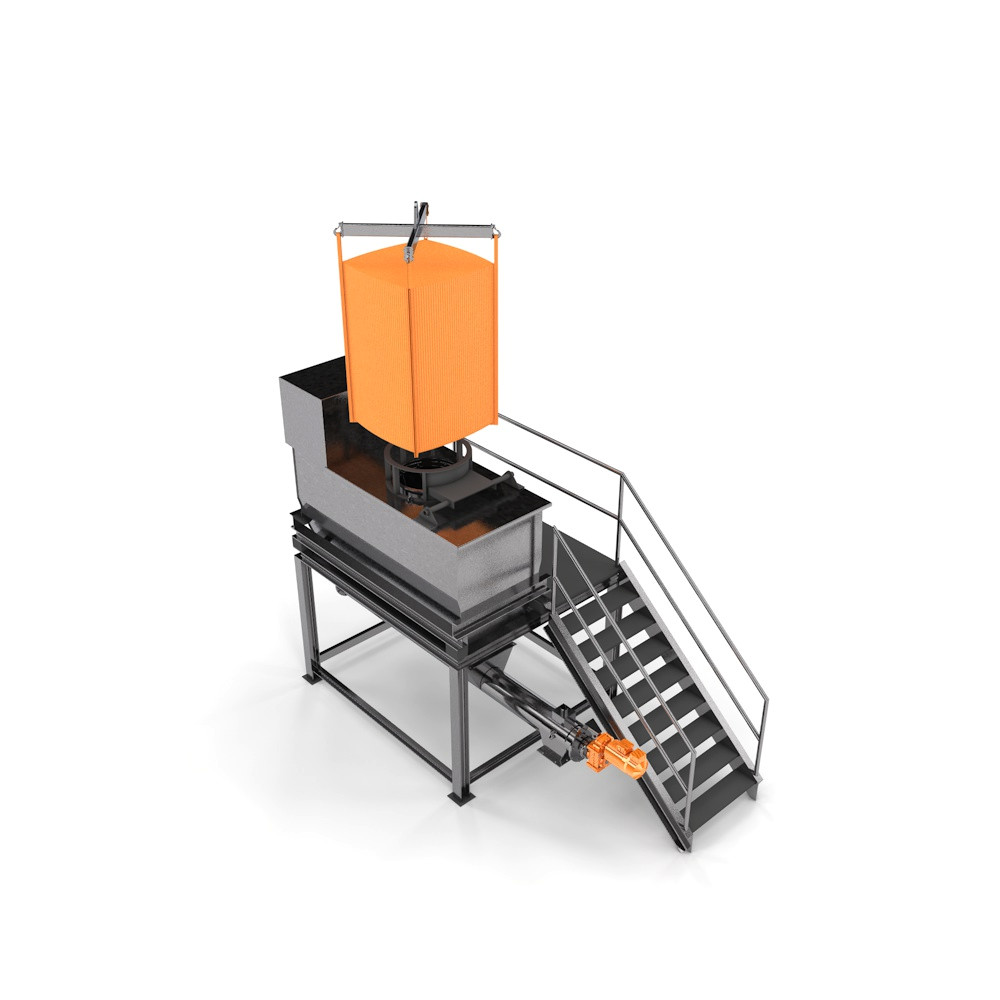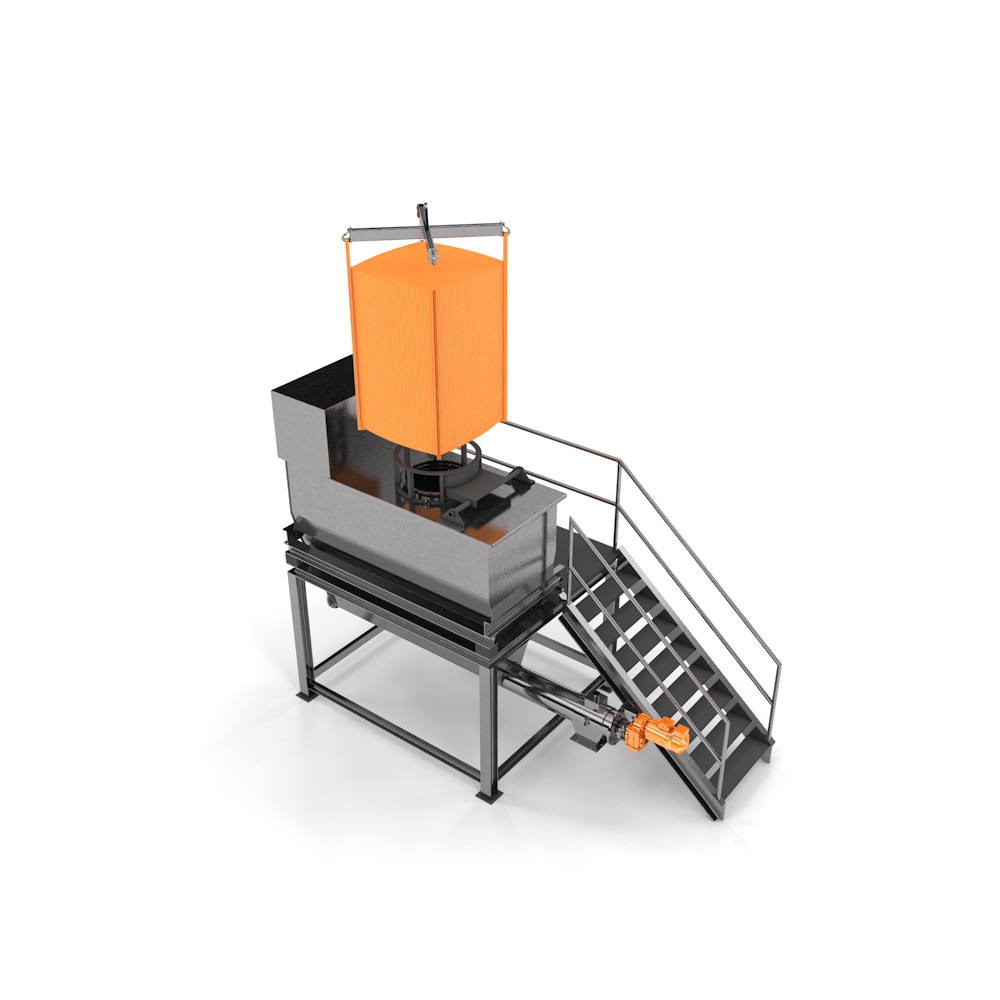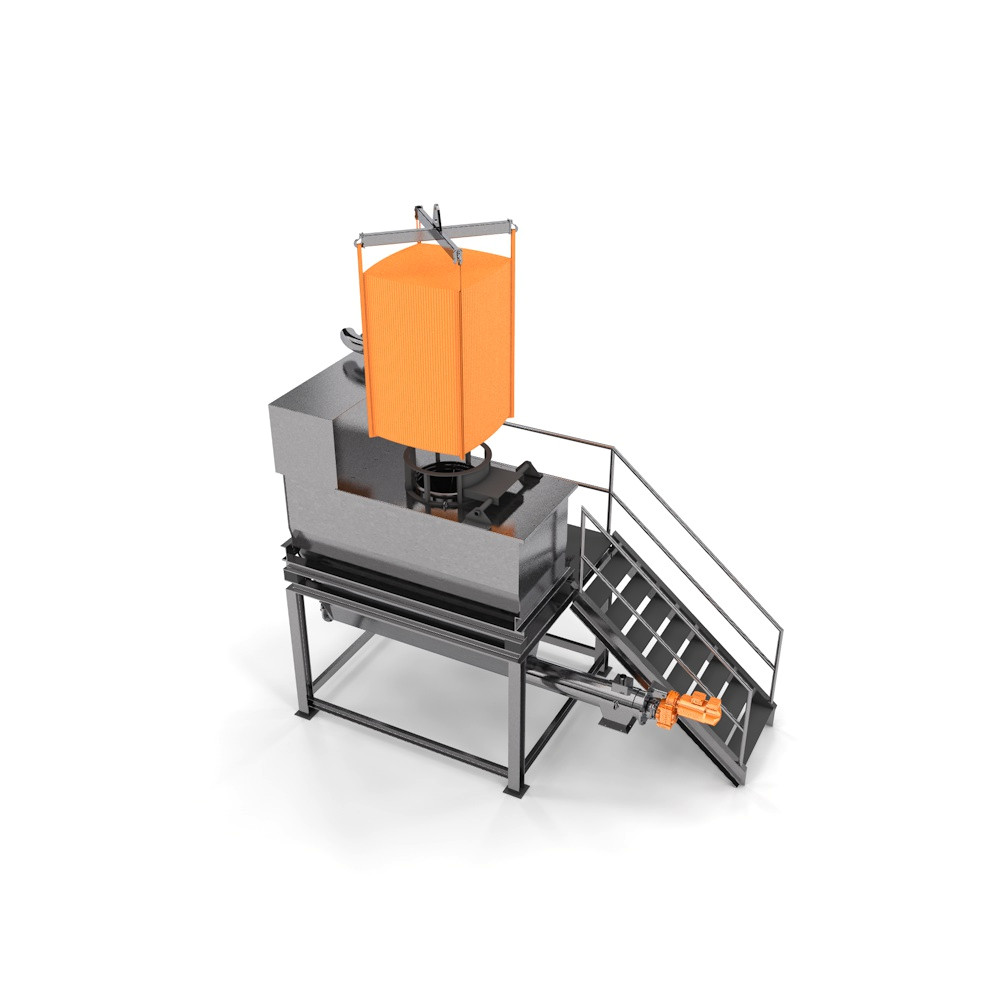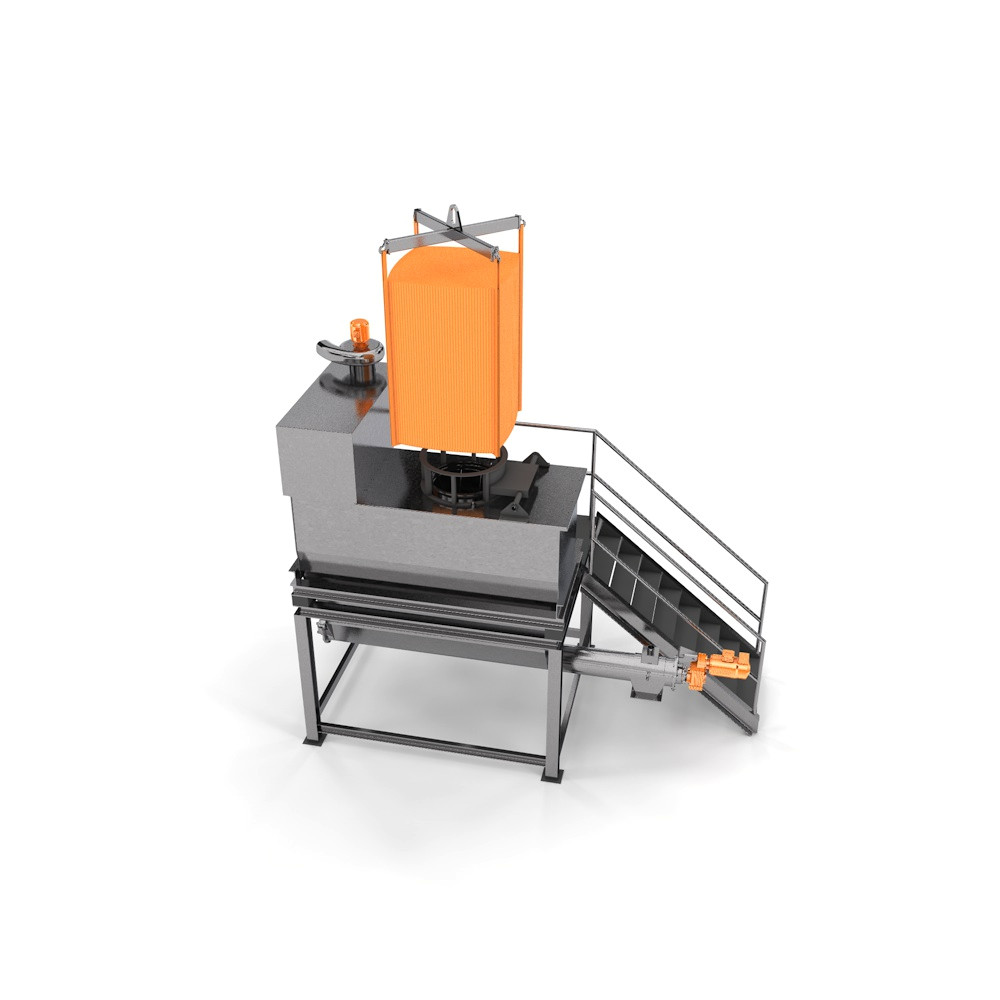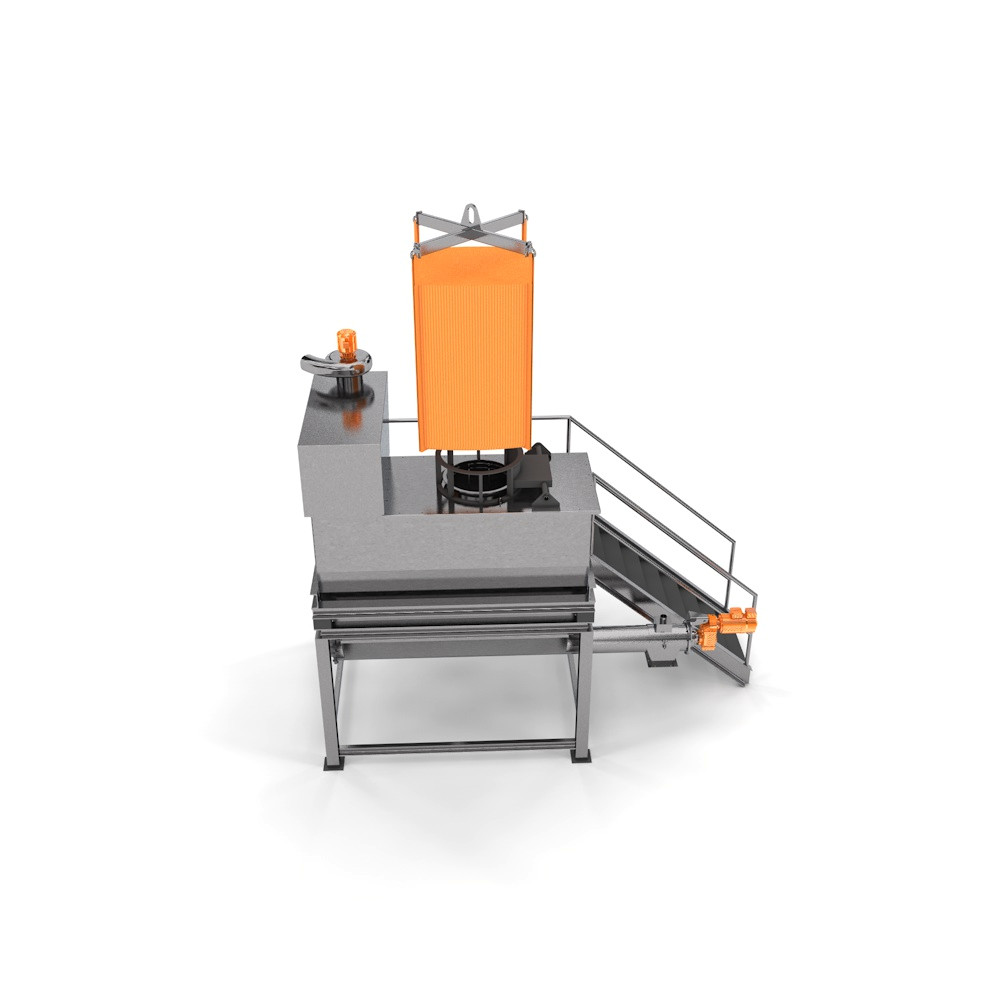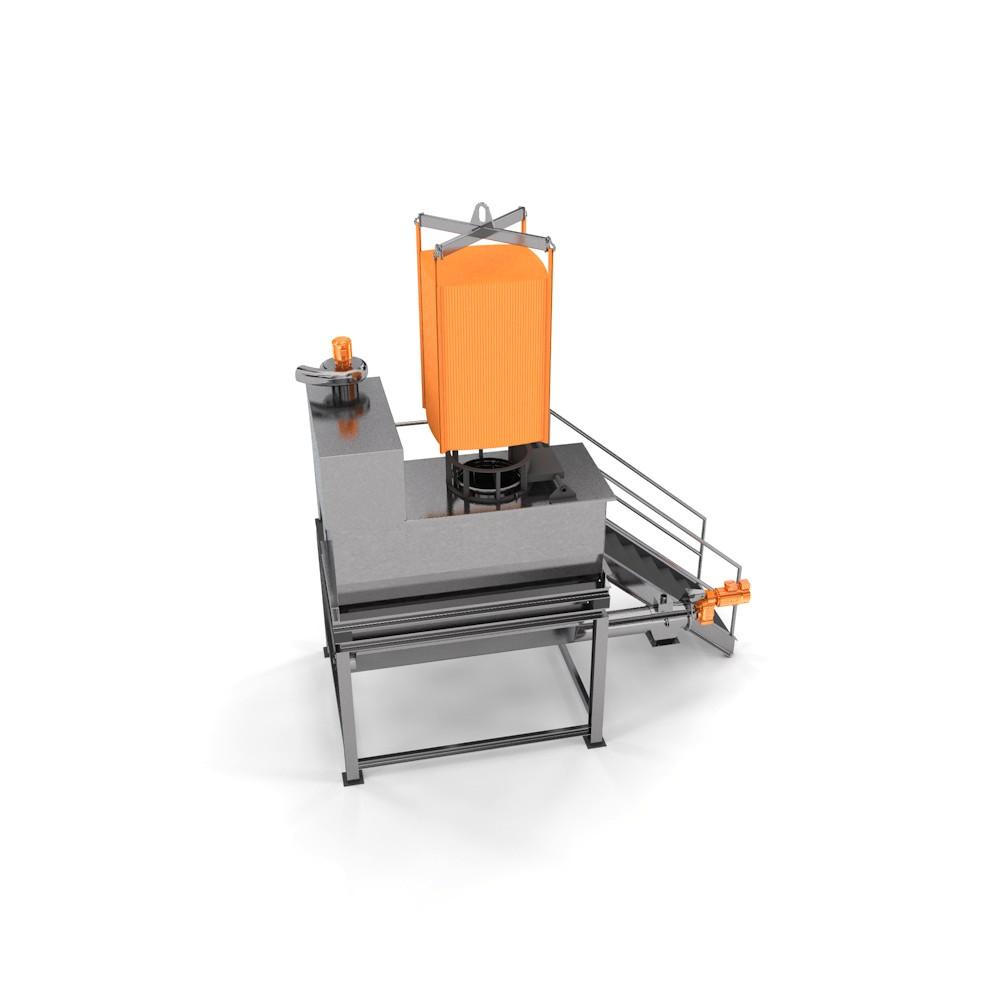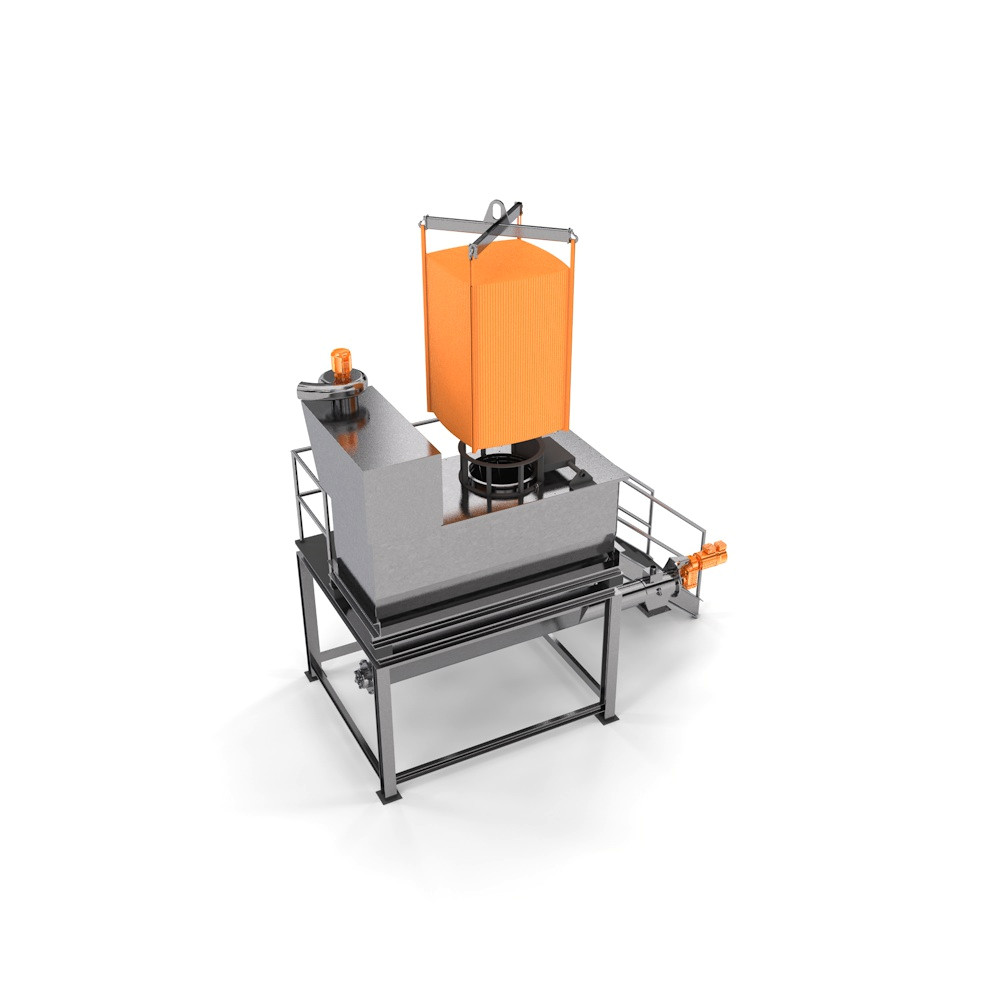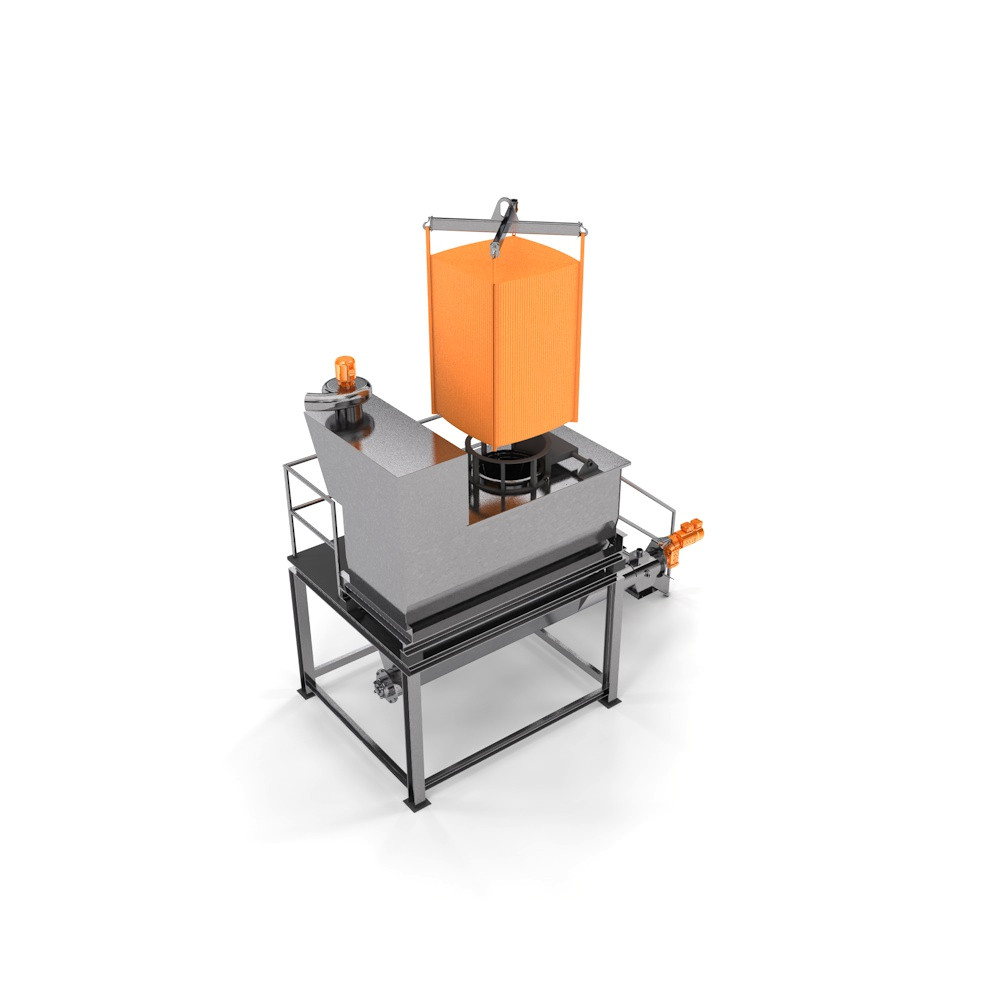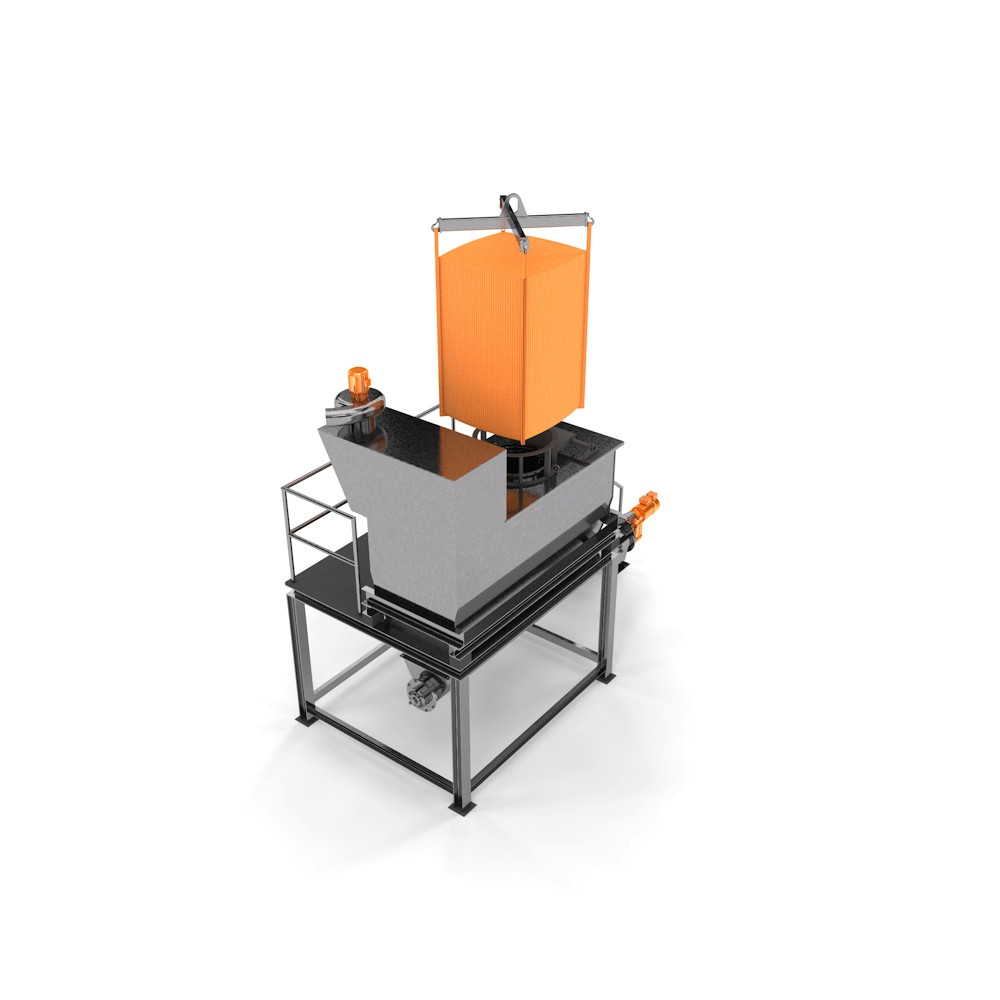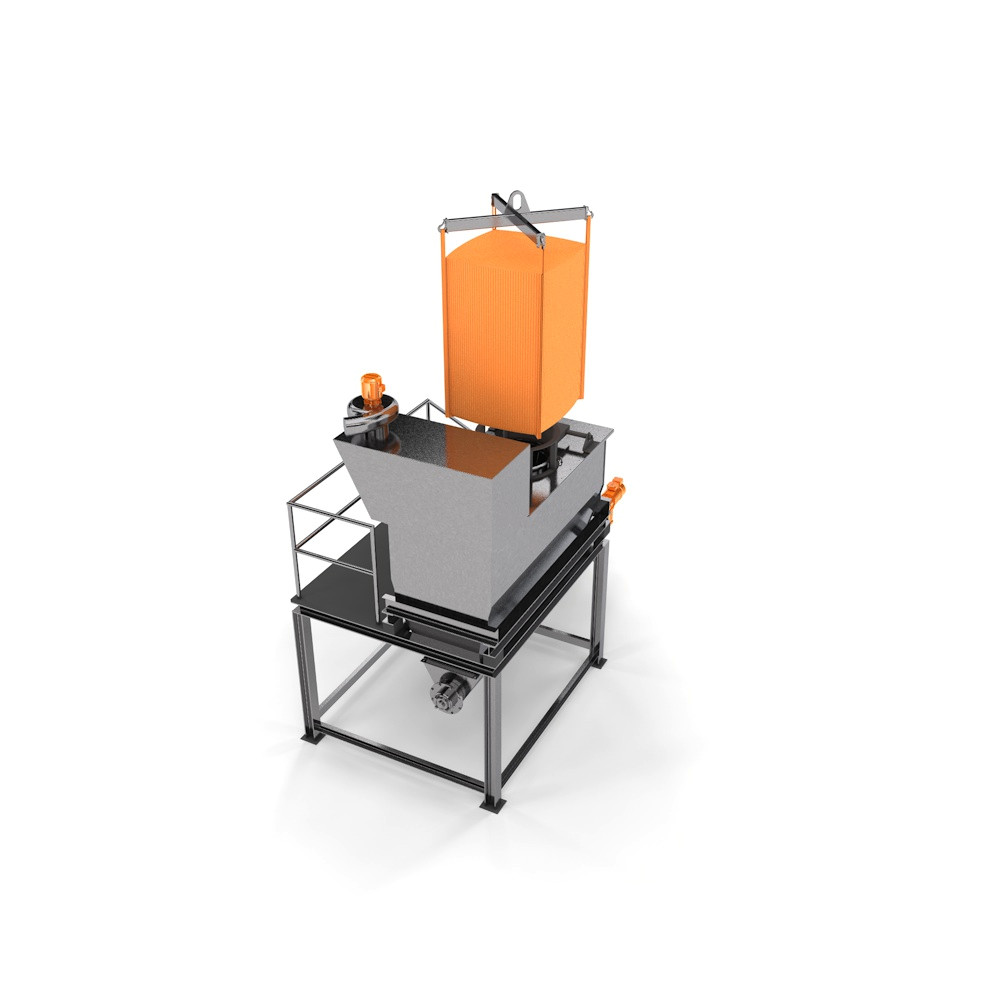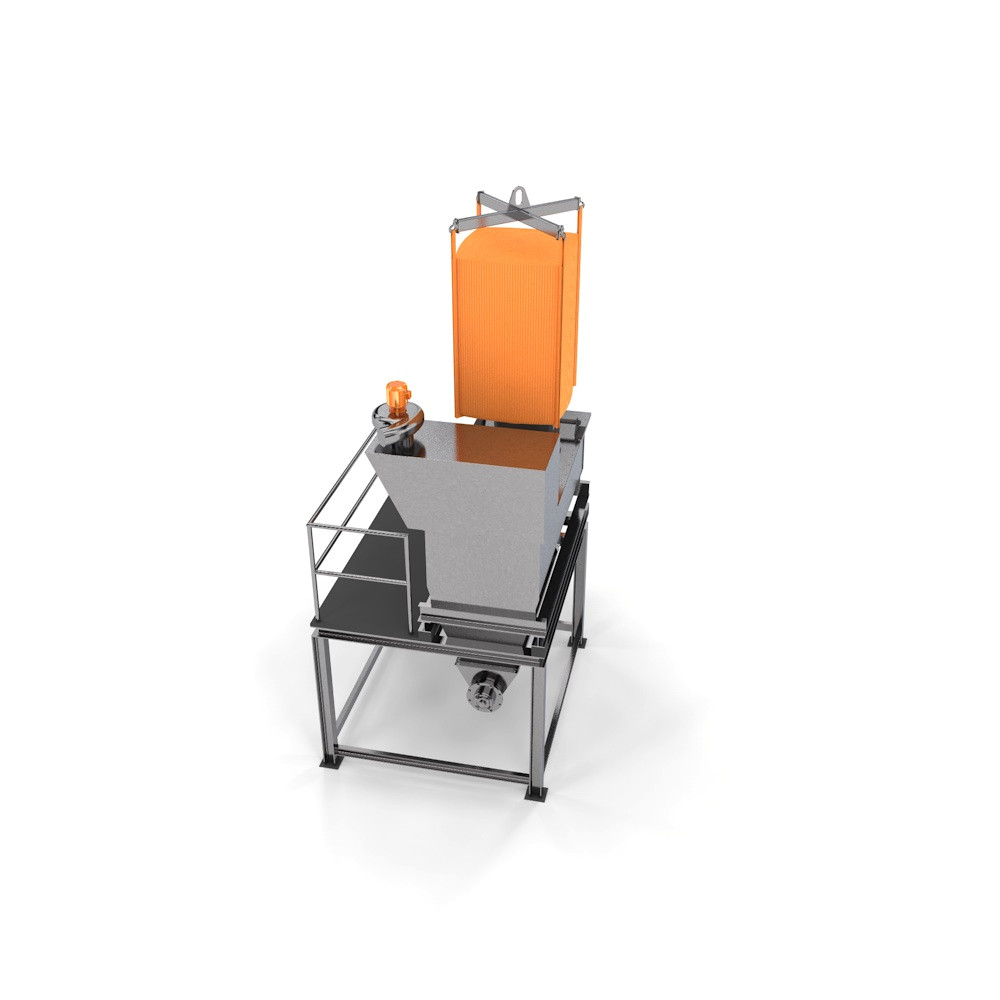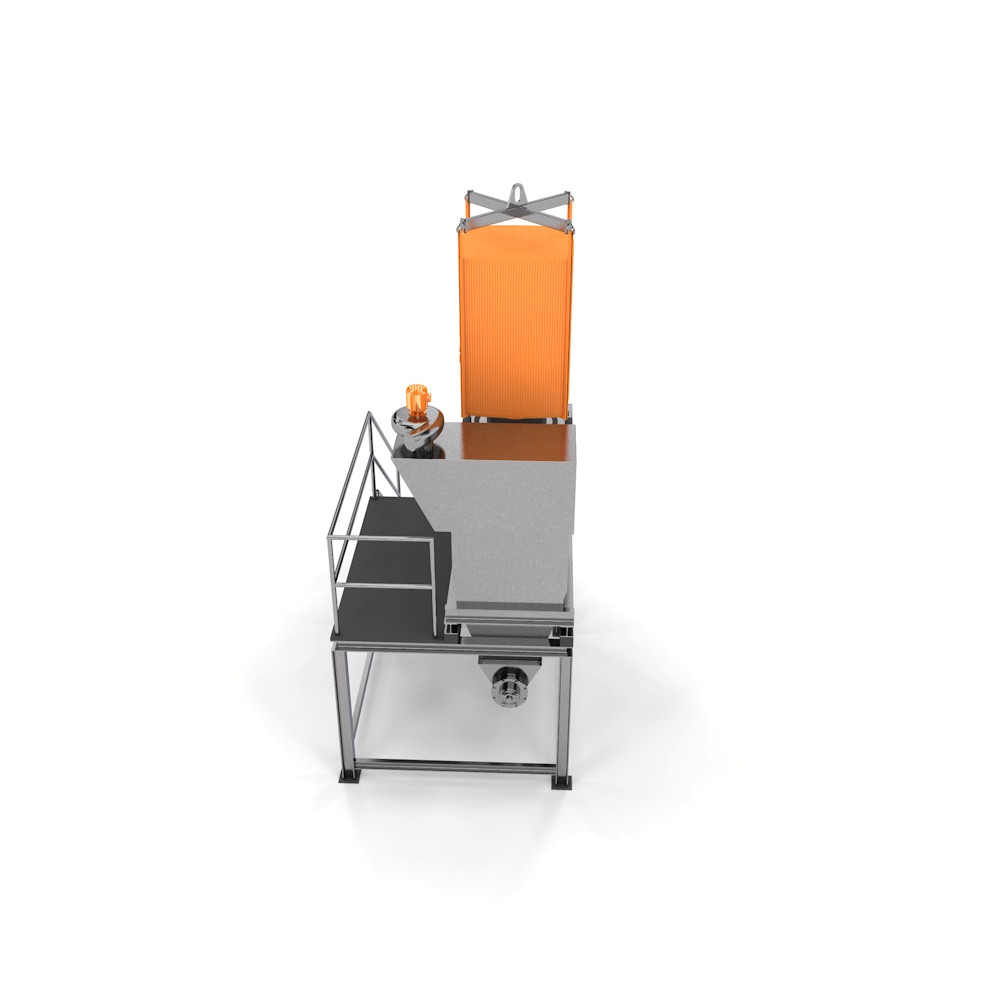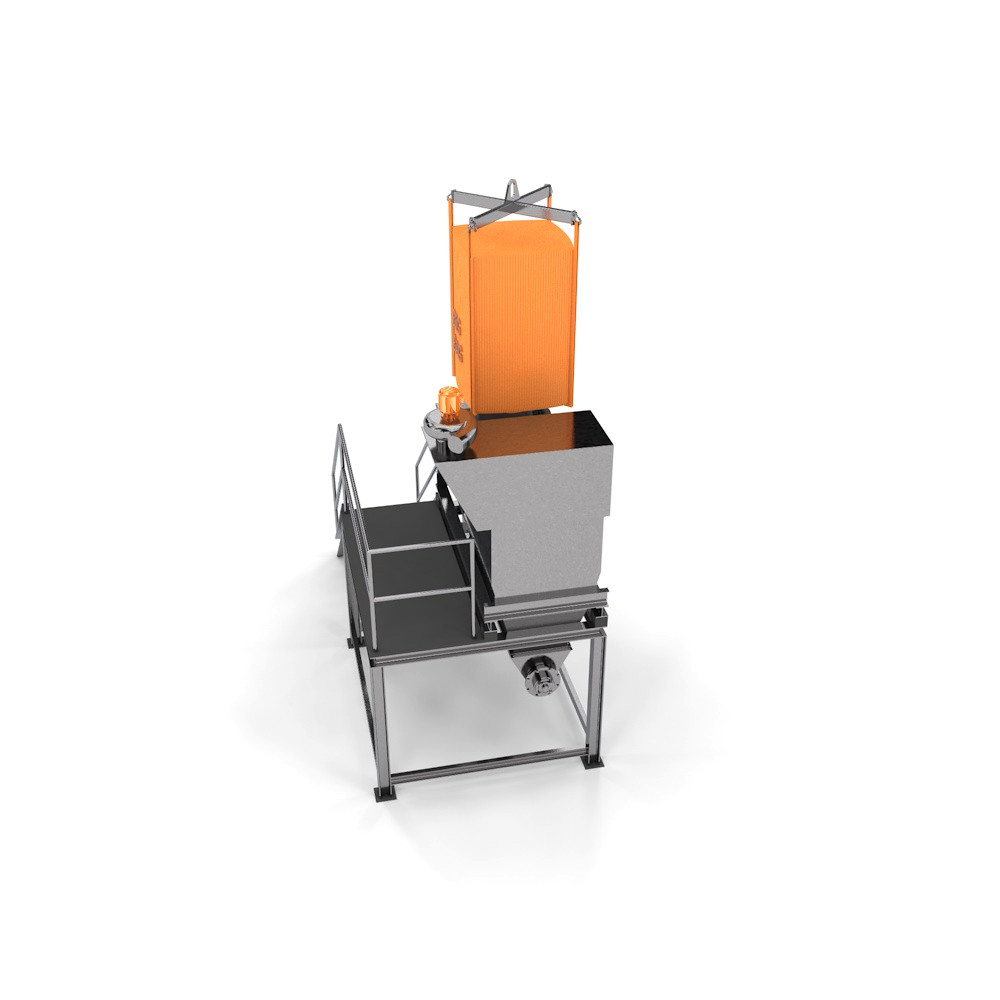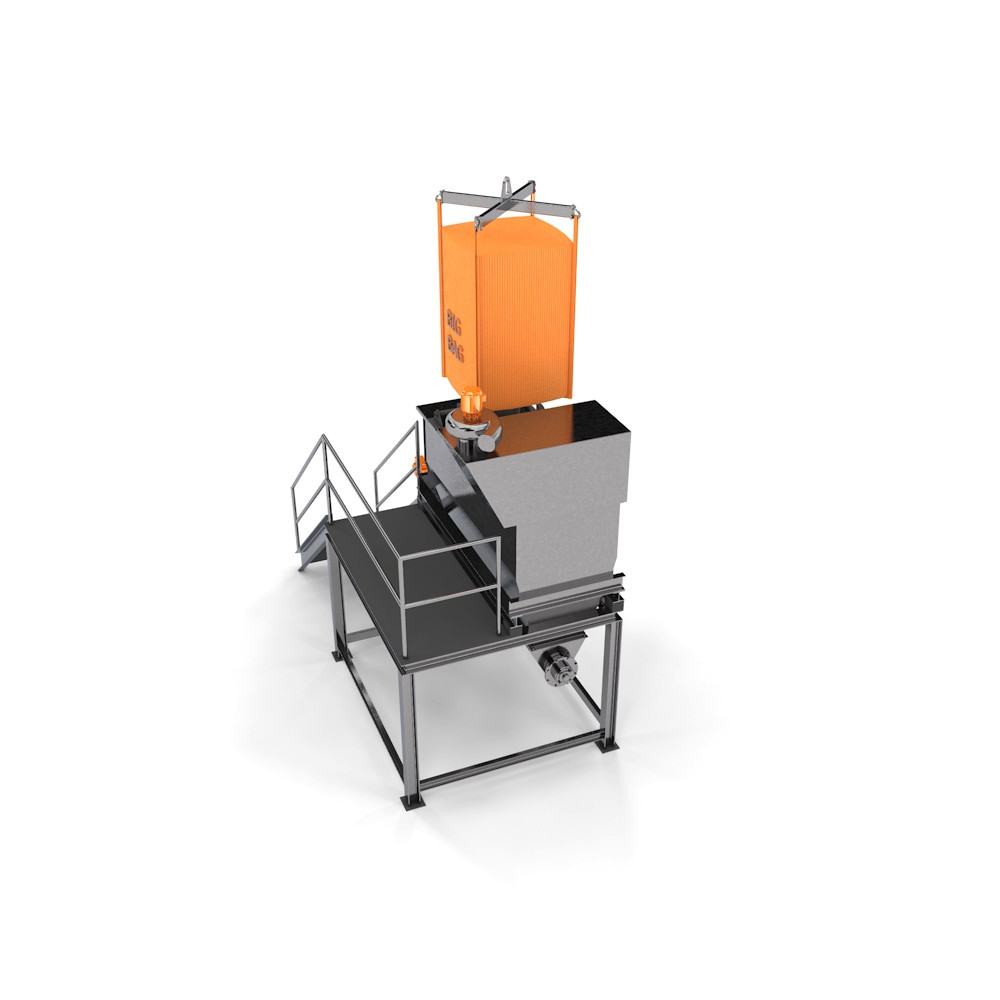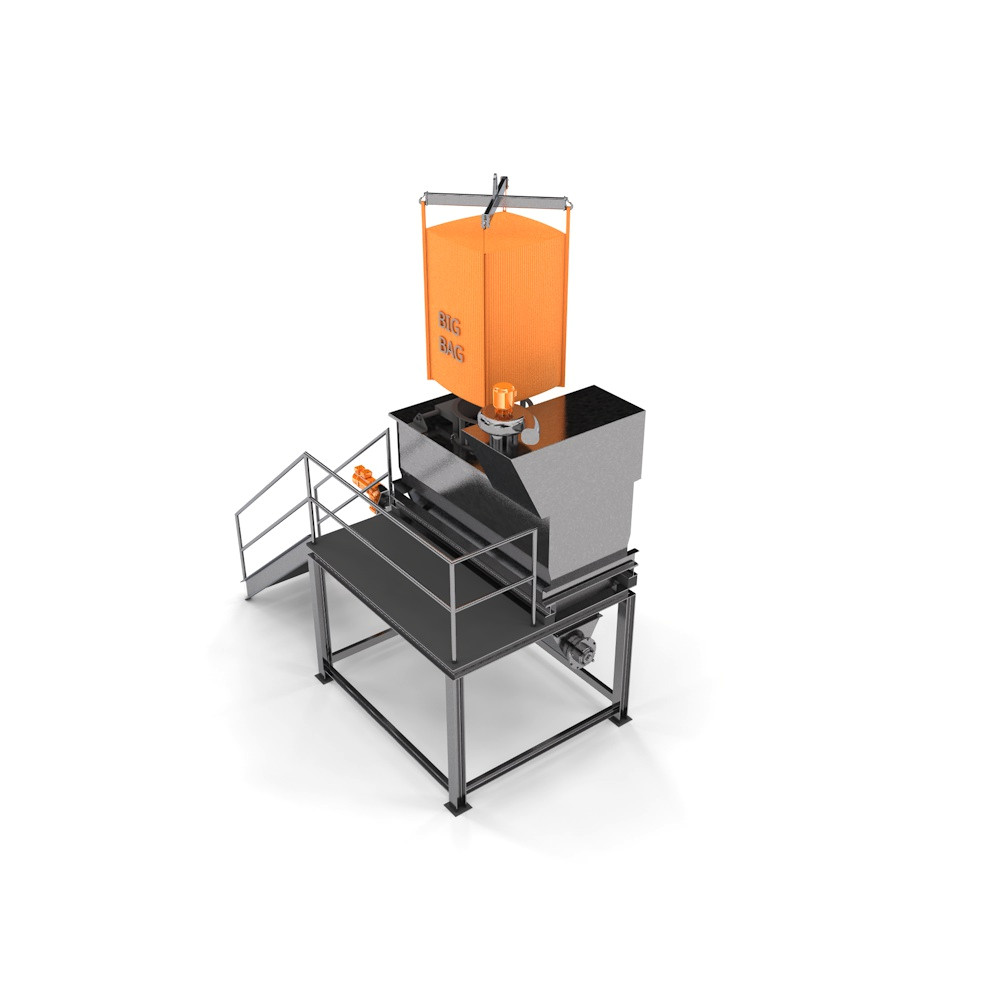 Applications:
– All bulk materials delivered in bulk railcars
Sizes:
– inlet opening individually adapted to the wagon's size
– optional installation on the left, in the middle, on the right or on all sides of the track
– Conveying capacity up to max. 400 m³/h 400 m³/h
Materials:
– Regular steel S235 painted (<<480 µm)
– Stainless steel 1.4301
– Stainless steel 1.4571